Km 7, Gbongan-Osogbo Road, Odeomu, Osun State.
Klm 2 Gbongan - Ibadan Road
Osogbo
Osun
NG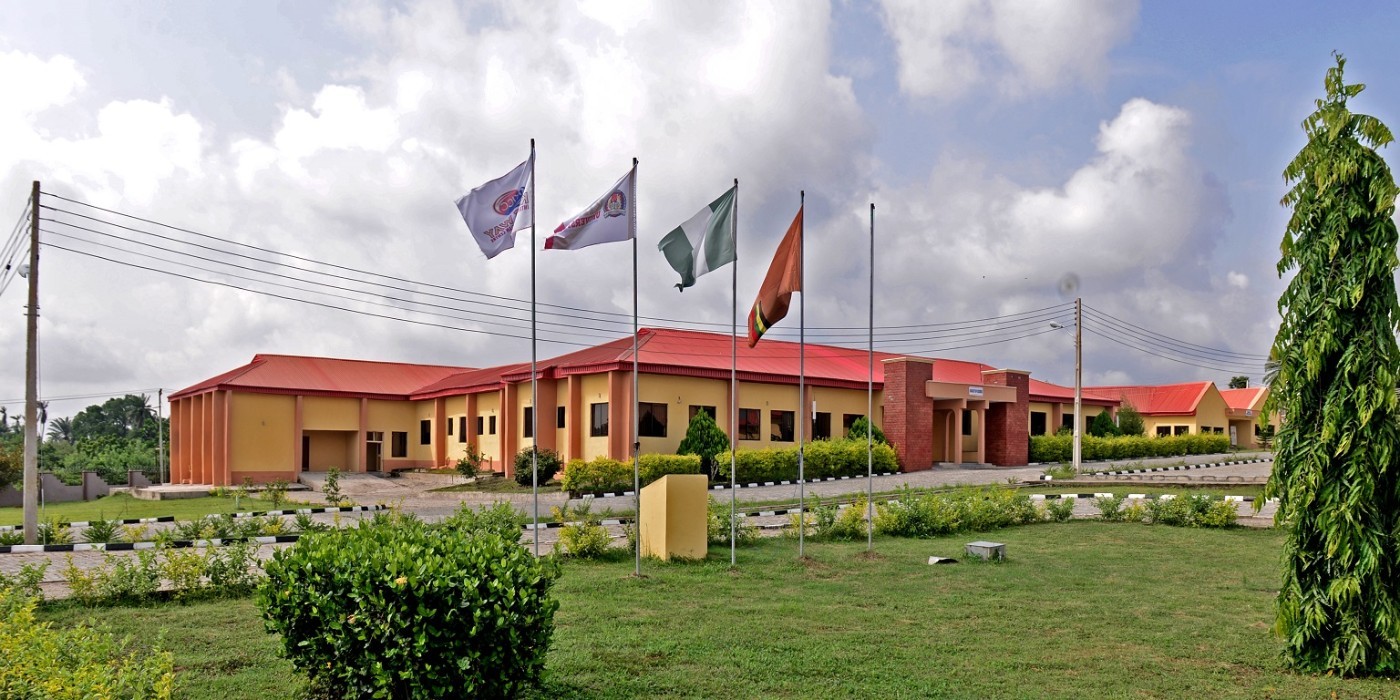 Kings University Courses and Requirements.
ACCOUNTING
BANKING AND FINANCE
BIOCHEMISTRY
BIOLOGY
BIOTECHNOLOGY
BUSINESS ADMINISTRATION
CHEMISTRY
COMPUTER SCIENCE
ECONOMICS
ENGLISH LANGUAGE
HISTORY
INTERNATIONAL RELATIONS
MATHEMATICS
MICROBIOLOGY
PHYSICS
POLITICAL SCIENCE
RELIGIOUS STUDIES
Kings University School Fees.

100 LEVEL STUDENTS
Fees

Amount (N)


Humanities

Social and Management Sciences

Science

Registration
2, 000
2, 000
2, 000
Acceptance
25, 000
25, 000
25, 000
Tuition
200, 000
225, 000
250, 000
Parents Forum Levy
10, 000
10, 000
10, 000
Other Levies
171, 000
171, 000
196, 000
Feeding
150, 000
150, 000
150, 000
Accommodation
50, 000
50, 000
50, 000
Medical Examination
12, 000
12, 000
12, 000
Result Verification
5, 000
5, 000
5, 000
Students Handbook and Prospectus
1, 000
1, 000
1, 000
Matriculation Gown
5, 000
5, 000
5, 000
Tie / Scarf
5, 000
5, 000
5, 000
Total
636, 000
661, 000
711, 000
Scholarship (Covers Tuition and Accommodation)
| | |
| --- | --- |
| PROGRAMMES | Amount Payable by students on Scholarship (N) |
| Humanities | 386, 000 |
| Management Sciences | 386, 000 |
| Social Sciences | 386, 000 |
| Science | 411, 000 |
200 LEVEL STUDENTS
Fees

Amount (N)

Humanities

Social and Management Sciences

Science

Tuition
200, 000
225, 000
250, 000
Parents Forum Levy
10, 000
10, 000
10, 000
Other Levies
171, 000
171, 000
196, 000
Feeding
150, 000
150, 000
150, 000
Accommodation
50, 000
50, 000
50, 000
Total
581, 000
606, 000
656, 000
Scholarship (Covers Tuition and Accommodation)
| | |
| --- | --- |
| PROGRAMMES | Amount Payable by students on Scholarship (N) |
| Humanities | 331, 000 |
| Management Sciences | 331, 000 |
| Social Sciences | 331, 000 |
| Science | 356, 000 |
300 LEVEL STUDENTS
Fees

Amount (N)


Humanities

Management Sciences

Social Sciences

Science

Tuition
200, 000
225, 000
225, 000
250, 000
Parents Forum Levy
10, 000
10, 000
10, 000
10, 000
Other Levies
171, 000
171, 000
171, 000
196, 000
Feeding
150, 000
150, 000
150, 000
75, 000
Accommodation
50, 000
50, 000
50, 000
25, 000
SIWES
–
20, 000
20, 000
Total
581, 000
626, 000
606, 000
576, 000
Scholarship (Covers Tuition and Accommodation)
| | |
| --- | --- |
| PROGRAMMES | Amount Payable by students on Scholarship (N) |
| Humanities | 331, 000 |
| Management Sciences | 351, 000 |
| Social Sciences | 331, 000 |
| Science | 301, 000 |
400 LEVEL STUDENTS
Fees

Amount (N)


Humanities

Social and Management Sciences

Science

Tuition
200, 000
225, 000
250, 000
Parents Forum Levy
10, 000
10, 000
10, 000
Other Levies
171, 000
171, 000
196, 000
Feeding
150, 000
150, 000
150, 000
Accommodation
50, 000
50, 000
50, 000
Final Year Project
–
–
50, 000
Total
581, 000
606, 000
706, 000
Scholarship (Covers Tuition and Accommodation)
| | |
| --- | --- |
| PROGRAMMES | Amount Payable by students on Scholarship (N) |
| Humanities | 331, 000 |
| Management Sciences | 331, 000 |
| Social Sciences | 331, 000 |
| Science | 406, 000 |